Retractable Belt Stanchions: The Standard in Line Queuing
Belt Colors, Messaging and Post or Wall Mount Options
Featured Popular Retractable Belt Stanchions
Some of the Lowest Prices in the Industry!
What Are the Benefits of Retractable Belt Stanchions?
〉 Efficient Crowd Control: An effective means of guiding and managing crowds
〉 Flexibility and Versatility: Change the configuration by extending or retracting the belts
〉 Enhanced Safety: Slow-retracting and high visibility options
〉 Branding and Messaging: Opportunity for branding and communication with customers
Supplying the Industry with Retractable Belt Stanchions & Wall Mount Belt Barriers Since 1998!
The standard in crowd control and line queuing are retractable belt posts. Discount Directionals is an established wholesaler of belt stanchions from all the best manufacturers.
No matter what your need or application, our product experts can outfit you with the best belted post solution. Unlimited custom options are available – call 888-270-3636 for more information!
Common applications for plastic jersey barriers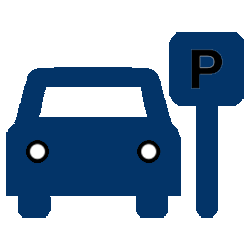 Frequently Asked Questions About Retractable Belt Stanchions
What is a retractable belt stanchion?
A retractable belt stanchion is a portable crowd control device that consists of a post with a retractable belt. It is commonly used to manage lines, queues, and crowd flow in various settings, such as airports, museums, banks, and event venues.
Our knowledgeable product specialists are happy to ensure you are ordering the right stanchion for your application. They can answer all your questions to help you select the best suited stanchion, belt type, size color and messaging options.
Simply call 888-270-3636 Monday through Friday, between 8 am and 6 pm Eastern Standard Time or see our product line card.
How does a retractable belt stanchion work?
A retractable belt stanchion works by connecting one end of a belt to the top of the post and attaching the other end to another stanchion. The belt can be extended or retracted, allowing you to create temporary barriers or guide people in a specific direction.
What are the different belt lengths available?
Retractable belt stanchions typically come with belt lengths ranging from 7 to 13 feet. The choice of belt length depends on the specific needs of your crowd control application.
Can I customize the color or design of the belts?
Yes, we offer customizable belts. You can choose from a variety of belt colors and even have your company logo or message printed on the belts for branding purposes. The posts themselves come in multiple color or finish options, too.
Are retractable belt posts easy to set up and move around?
Yes, retractable belt stanchions are designed for easy setup and portability. Most models are lightweight and can be set up or moved by one person without the need for special tools.
What are the safety features of retractable belt stanchions?
Retractable belt stanchions often come with safety features like slow-retracting belts to prevent injury when the belt is released, and locking mechanisms to keep the belt securely in place.
Are there outdoor options available for retractable belt posts?
Yes, there are retractable belt stanchions designed for outdoor use. They are typically made of materials that can withstand various weather conditions, such as stainless steel or powder-coated aluminum.
Can I connect multiple stanchions to create longer barriers?
Yes, you can connect multiple retractable belt stanchions to create longer barriers or queue lines. This allows for flexibility in managing different crowd sizes and configurations.
These FAQs should help provide a basic understanding of retractable belt stanchions and their uses. When considering the purchase or use of these crowd control devices, it's important to choose the right stanchion model and accessories to suit your specific needs and venue requirements.
Why Discount Directionals?
Since 1988, we have been the original wholesaler of premium quality crowd control barriers, belt stanchions and line queuing products at discount prices. This includes water-fillable, highway Retractable Queue Line Belt Stanchions.
Have a question? Call us at 888.270.3636
Our Belts Won't Snap on You!
All belt post cassettes have a safety belt brake for slow retraction and a constant torque spring mechanism for smooth and quiet belt retraction.
Connect With Existing Stock!
Universal belt end connects to all major brands and features a belt lock which prevents accidental belt release.
Belt Barriers Won't Scuff or Scratch Floors!
A full circumference rubber floor protector provides maximum protection for expensive show room floors.
Create Any Barrier Line You Need!
Each stanchions features 4-way connectivity with one expandible belt and three universal connection splines.
Striped Color Belt Options
Custom options available for an extra charge. Click here to see a previous custom belt.
Stock Message Belt Options
Rollable Stanchion with Wheels
when barriers need to be moved frequently
double and triple options available
High Visibility Safety Posts
for warehouses and indoor construction
Fixed or Permanent Stanchions
for constant high-traffic areas